SUPPLIER INTRODUCTION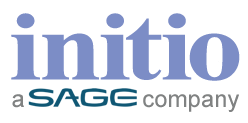 Initio, a fab-less IC design house based in Taiwan, specializes in developing a broad line of ASIC's, host adapters, and software products. Initio rapidly gained a reputation for high performance and reliability by providing cost-effective solutions, through engineering excellence, to meet high performance system requirements while exceeding customers' quality, service and delivery goals.

Initio introduces INIC-3610, a new USB3- 2x SATA III ASIC Controller
Initio's INIC-3610 is the world's first USB3.0 to two ports SATA 6Gbps SOC solution with built-in Hardware RAID engine, supporting RAID 0, 1, and JBOD functionality. Equipped with USB3.0 and SATA 6G protocol to fully enable high performance SSD and HDD drives at low power-consumption and low BOM, INIC-3610 can be used either for mobile storage drives that use only USB bus power, or for large capacity desktop applications. One very promising application is the hybrid drive application -- with two SATA-III ports, where the system vendor can connect one port to an SSD drive and the other to an HDD drive, thus combining the fast, high performance SSD capabilities with large HDD capacity plus high reliability in one physical storage device.