SUPPLIER INTRODUCTION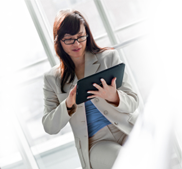 Sequans Communications founded in 2003 in Paris is a world-leading 4G chipmaker dedicated to enabling mass market 4G and supplying LTE and WiMAX chips to ODM's and OEM's worldwide powered by both WiMAX and LTE networks.
In addition to standalone WiMAX and LTE solutions, Sequans has developed a dual-mode WiMAX/LTE solution to help mobile operators and device makers accomplish a smooth and cost-effective transition from WiMAX to LTE.

Sequans presents its Calliope LTE Platform
Supporting 3GPP Release 10, upgradable to Release 11!
Calliope is a member of Sequans' StreamliteLTE™ product family for high performance, feature-rich LTE devices.
Block Diagram
The Calliope LTE Platform is a member of Sequans' StreamliteLTE™ family of LTE chipset products for the Internet of Things. Calliope is designed specifically for wearables and other Category 1 M2M and IoT devices. Calliope comprises baseband and RF chips, an integrated IoT applications processor running Sequans' carrier-proven LTE protocol stack, an IMS client, and a comprehensive software package for over-the-air device management and packet routing. It includes Sequans' powerful interference rejection technology, Sequans AIR™.
Essential Features
Throughput: up to Category 1 - 10 Mbps DL/ 5 Mbps UL
Ultra low power consumption
3GPP Release 10; software-upgradable to Release 11
FDD and TDD, up to 20 MHz LTE channels
Embedded application CPU
Wafer-level packaging
Supports VoLTE and location based services
Host environments: Android, Android Wear, Linux, Windows, Real Time OS
Versatile interfaces to host system: UART, USB, HSIC, Ethernet
Includes Sequans AIR™ interference cancelation technology
Calliope is ideal for adding Cat 1 LTE connectivity to M2M and IoT modules and is also suitable for wearables and M2M devices for metering, home automation, and automotive applications.
Sequans Product Line-up
Part Number
Description
Doc
StreamrichLTE
SQN3220 Cassiopeia
LTE-Advanced 3GPP Release 10 Baseband System-on-Chip for Mobile Devices

SQN3120 Mont Blanc
LTE 4G Baseband System-on-Chip for Mobile Devices

SQN5120 Mont Blanc
Single-chip, dual-mode LTE™/WiMAX Semiconductor Solution

StreamliteLTE
Colibri LTE Platform
3GPP Release 10, FDD and TDD, up to 20 MHz channels, throughput up to category 4 (150Mbps)

Monarch LTE Platform
Narrowband LTE Single Chip Cat M1 and Cat M2 Solution

Monarch SX SoC
Single Chip LTE Cat M1/NB1 SoC with embedded processor

SQN3223 Calliope LTE Platform
3GPP Release 10, Category 1 - 10 Mbps DL/ 5 Mbps UL, up to 20 MHz LTE channels